Get a Prestigious Virtual Office in Connecticut
Today, entrepreneurs are mobile, connected and not necessarily confined to an office. Mini empires are being built in home offices, on the run, whenever and wherever, including the local coffee shop or hotel lobby. Before long, business owners reach a turning point: they now need a "real" business address, a dedicated receptionist to answer calls and access to meeting rooms.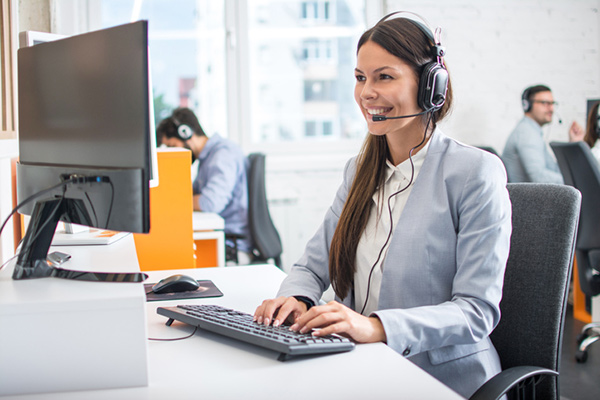 We invite you to explore a virtual office at Connecticut Business Centers. Here you will get the best of both worlds: full mobility to get work done wherever you need or want to, combined with a prestigious address and full connectivity, plus access to meeting space and business support services.
Setting Up a Virtual Office Is Easy.
Choose Mail, Call, Meeting Spaces, Coworking or all four programs!
MAIL: Starting at $75
Receive all the advantages of a Class A business address, plus mail collection with secure hold, a lobby listing, a meeting point and mailbox usage. Perfect if you are testing a new market, require a presence close to clients or simply need to keep your home and business life separate.
The Best Address: Six Landmark Square, Stamford's most prestigious address
Mail Collection: Our dedicated team will collect your mail, sign for important packages and hold everything in a secure environment for you to pick up
Mail Forwarding (additional fee): Your mail will be sent to you at the address of your choice on a weekly basis
CALL: Starting at $79
Ideal for any business that requires a professional phone presence. Our Call program includes a local telephone number and call answering by a dedicated receptionist.
A local phone number: showcase your business to your community with a local phone number
Voicemail: Personalize your voicemail and retrieve messages at your convenience, including via email
Call Answering: Your personal receptionist, on-demand, answering calls according to your instructions
Meeting Spaces: Starting at $160
Work from a professional environment built to optimize your performance. CBC Day Offices are professionally furnished and powered by high-speed data and telecom connectivity. Conference Rooms and Board Rooms are designed to provide you with the foundation to hold your meetings. Choose from:
16 Hours/Month: Day Office plus Small Meeting Room
16 Hours/Month: Board Room
16 Hours/Month: Day Office plus use of a Board Room
Meeting rooms and offices are also available in additional 16-hour segments.
Coworking: Starting at $225
Drop in any time and use a desk in one of our coworking suites. Monday – Friday from 8:30 AM – 5 PM. Have a free cup of coffee while you're here!
Offices & Meeting Rooms, Ready When You Are
Connecticut Business Centers gives you the freedom to determine when and where your offices and meetings are. Our Connecticut virtual office solutions enable home-based businesses to have access to professional conference rooms and offices, as well as receptionist services, at a fraction of the cost of a full-time office. Just let us know when you'd like to schedule our facilities and we'll be here when you need us.
Contact Us for Your Virtual Office Solution
Let Connecticut Business Centers be your virtual office solution in Stamford or anywhere in the world! Share your business needs with us and we'll create a virtual office plan to help you get there. Simply complete our online form or contact us directly at (203) 359-5600. We'll be ready when you are.