Prime Office Space in Fairfield County
Strategically located in Fairfield County's most prestigious business district, Connecticut Business Centers provide its clients a corporate environment and prominent business address to rival those of Manhattan. Customers choose their ideal workspace from over 22,000 square feet of prime Connecticut office space, with access to contemporary offices to accommodate a staff ranging from one to 20 people.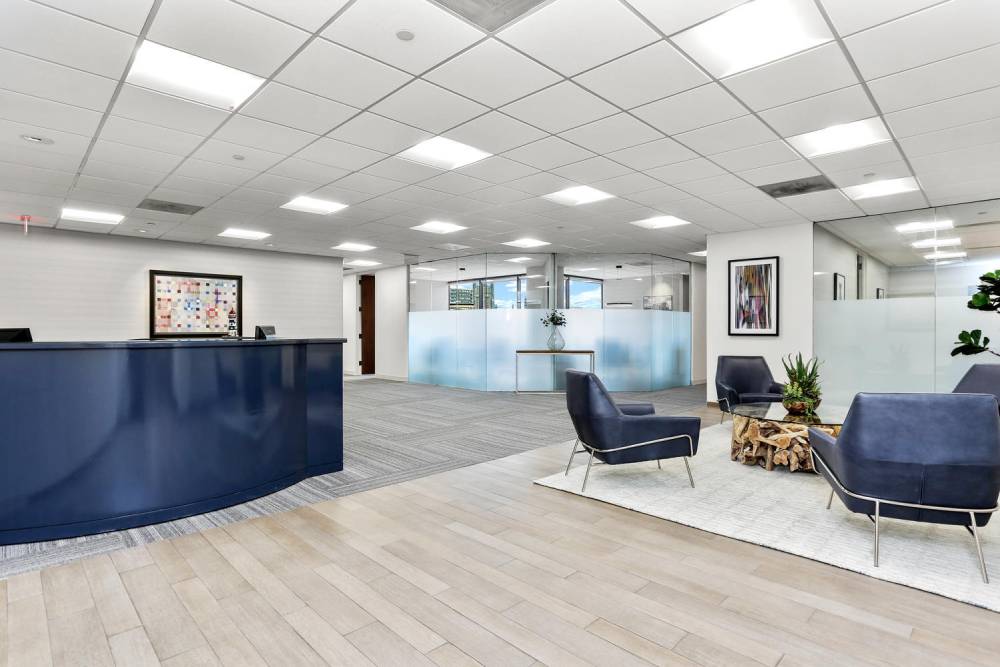 Enhance Your Business Image With a Premier Connecticut Location
Connecticut Business Centers offers a premier Fairfield County office location and convenient access to major business centers. Our experienced team will be here to provide professional support and all the business amenities you could ever need.
Landmark Square Center
This handsomely appointed center features three large team rooms and three private suites, as well as 65 additional private offices offering the finest office space in Connecticut. All are connected to an array of broadband options, including fiber optics and cable. Five conference rooms, with comfortable seating for four to 35 attendees and state-of-the-art videoconferencing capabilities, are also available.
Virtual offices starting at $75 per month.
Full-time offices starting at $695 per month.
Attractive Coworking Space
Our coworking space encourages productivity and fosters collaboration between coworkers. The open environment can bring out your best work, while private spaces are perfect for meetings and group interaction. Our first-class staff is always here to assist you with cutting-edge technology, straightforward pricing and friendly customer care.
Contact Us for Your Custom Office Space Solution
Connecticut Business Centers is an excellent resource for long- or short-term office space, virtual office space and conferencing. With our team as an extension of your business, your company will enjoy greater visibility and an increased presence in the heart of Fairfield County. Let us be your solution for office space in Connecticut. Simply complete our online form or contact us directly at (203) 359-5600, and we will have you up and running in a day.