Your office space, be it a physical or virtual one, should be designed to keep your employees working productively without burning them out. This means keeping them comfortable as much as possible without affecting their well-being. If they have poor posture, it can only lead to fatigue, overworking and even long-term health problems. Connecticut Business Centers weighs in on the matter.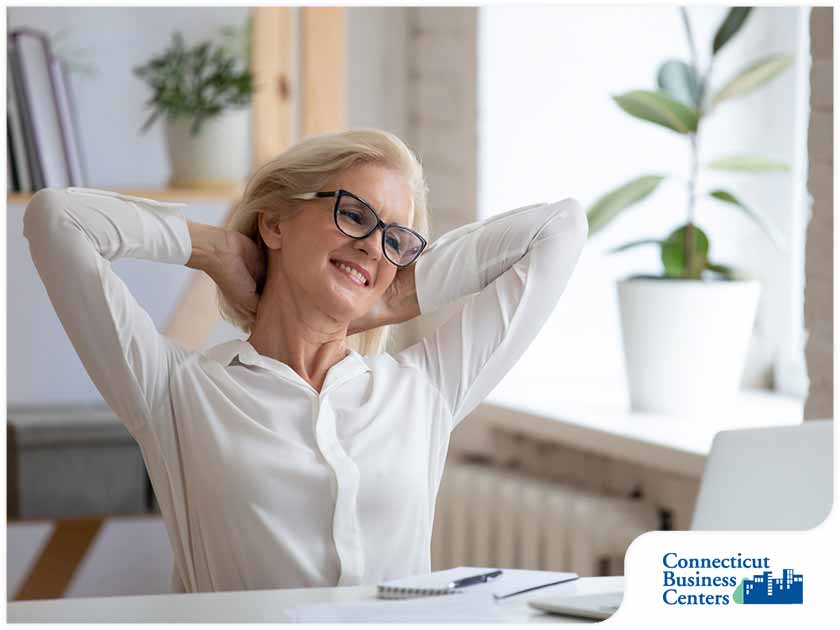 Major Health Issues Associated With Poor Posture
Digestive Issues – Slouching while you sit compresses your abdominal organs, including your digestive tract. This can lead to slow digestion, nutritional deficiency, and heartburn. This also slows your metabolism because your digestive tract is bunched up while you slouch, which means it isn't able to push food through as well as it should.
Poor Circulation – Sitting all day long is not only awful for posture, but compromises circulation as well. In fact, five hours or more of sitting is the equivalent of smoking 1.25 packs of cigarettes according to research!
Back, Shoulder and Neck Pains – Sitting slouched for too long while working will only give you some neck or back pain. If this becomes a habit, it can throw your spine out of alignment and cause muscle pain in the back, neck and shoulders.
How You Can Promote Good Posture
Encourage Exercise – To reduce back problems and relieve the pain, you can encourage the employees in your office space to exercise on a regular basis. This helps in strengthening the muscles that support the spine, remove pressure from spinal discs, alleviate stiffness and improve mobility.
Use Lumbar Support Pillows – Many employees will benefit from having lumbar support pillows, as it helps them sit in the correct position and prevent them from slouching while they sit.
Adjust Monitors Properly – Your employees should have their computer screens in the right position to avoid straining their necks. The proper position of your screen should be just right in front of you, with the top of the screen within eye level.
Only Connecticut Business Centers can help you set up a good virtual office for your business. Call us today at (407) 767-6912 or fill out our convenient online request form. We serve our customers in Connecticut, including Stamford and neighboring areas.