Having a concrete business resiliency plan for your office space is one of the strongest pillars any business should strive to build. The plan should aim to reduce revenue losses while greatly improving business productivity even during major disruptions.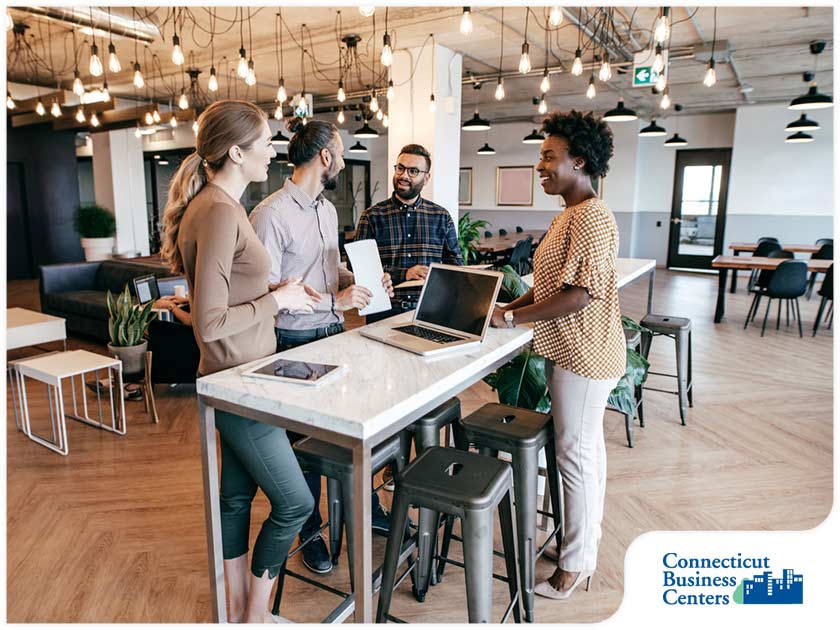 Small disruptions should also be given some care as they can also have a significant impact on both your productivity and profit. This means conducting off-site planning and discussion with your workforce to empower and equip them in times of crisis. Here are a few tips from our consultants at Connecticut Business Centers on how to make your business and your people more resilient.
Know the Roles
Everyone one from each level of the organization has a significant part in business continuity. This ensures they can also gain something from your day-to-day operations. Holding training sessions in a conducive office space is a proven way to connect with your workforce especially when dealing with tricky subjects. This venue must be designed to provide privacy and limit distractions.
Keep Them Healthy
A resilient workforce is healthy in both mind and body. Instilling a positive attitude within your peers has been linked to a stronger and more dependable immune system. By extension, this means an increase in productivity coming from an organization that is less likely to fall sick.
Empowered employees will also know how to handle stress and pressure, not giving up easily when faced with big challenges. They have a deeper desire to learn new skills and assume new responsibilities, making them more flexible and ready for any sudden change in the business environment.
Remote Workforce
Even in the advent of a virtual office, A resilient employee is mobile, remaining connected while not necessarily being confined in the office. This can be done through the use of a virtual office that can handle a number of business processes that used to be done on-site. An adaptable workforce can get the work done whenever and wherever. This, in turn, allows the company to easily adjust to any challenge that comes their way.
At Connecticut Business Centers, we can help you set up virtual office solutions that can inspire a stronger sense of resiliency in both your workforce and your business. Give us a call at (203) 359-5600 or fill out our contact form to schedule a consultation today. We serve businesses in Stamford, CT, as well as other neighboring communities in Connecticut.