As the country rolls out vaccines every day, returning to a coworking office space will soon be part of the new norm in a post-COVID world. But something as simple as setting up a meeting can still be tricky if you don't know where to start! To help you successfully set up a meeting room, Connecticut Business Centers shares some useful tips to keep in mind: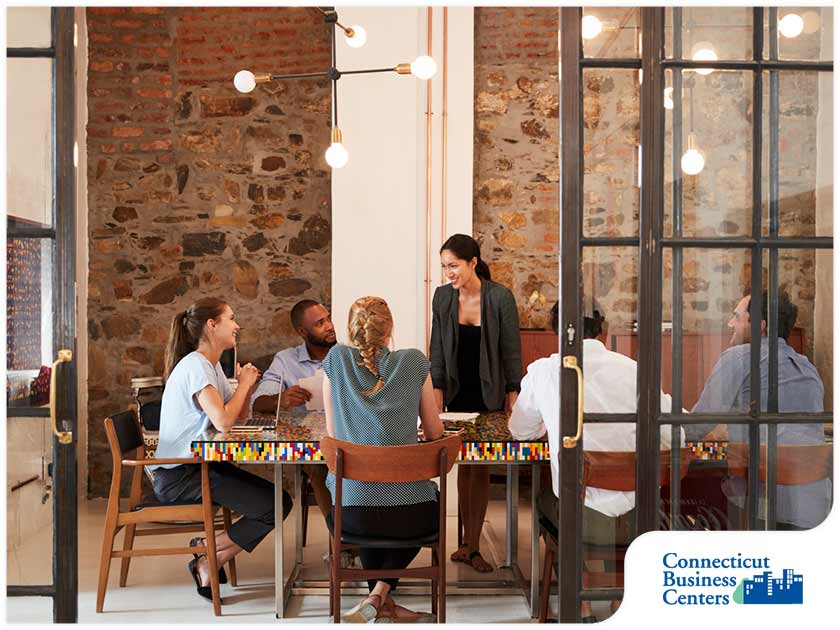 Before Considering the Layout
Know the Size of Your Meeting Space – The dimensions of the room you're going to hold a meeting in will help you determine what type of setup can be done. If you're in doubt about how many guests can fit in, you can always ask for it to be set up in a way that you can check the capacity for yourself.
Confirm the Headcount – Whether it's in an unused office space or a venue, the number of people attending your meeting will determine the type of layout to be set up. If your goal is to keep everyone seated and comfortable during the meeting, take steps to ensure that there are enough seats available.
Other Tips to Remember
It helps to add a bit of variety as you plan the layout of your meeting room. You can do this by highlighting the VIP guest seating with floor risers. You can also use more contemporary chair setups such as bean bags if you want a laid-back feeling for the room or benches to help guests socialize with each other.
No matter what type of meeting you have in mind, it's important to keep the objectives clear and carried through. And if you're looking for office space in the area, Connecticut Business Centers has got you covered! Contact us at (203) 359-5600 or fill out our convenient online request form. We serve our customers in Connecticut, including Stamford and the surrounding areas.