There are many factors affecting employee performance but none is more important than their own physical well-being. Healthy employees are happy and productive and the best way to promote this is to create a wellness culture in your office space. This movement has grown into much more than a trend, resulting in companies nationwide providing in-office gyms, nutrition counselling, and even anti-smoking programs.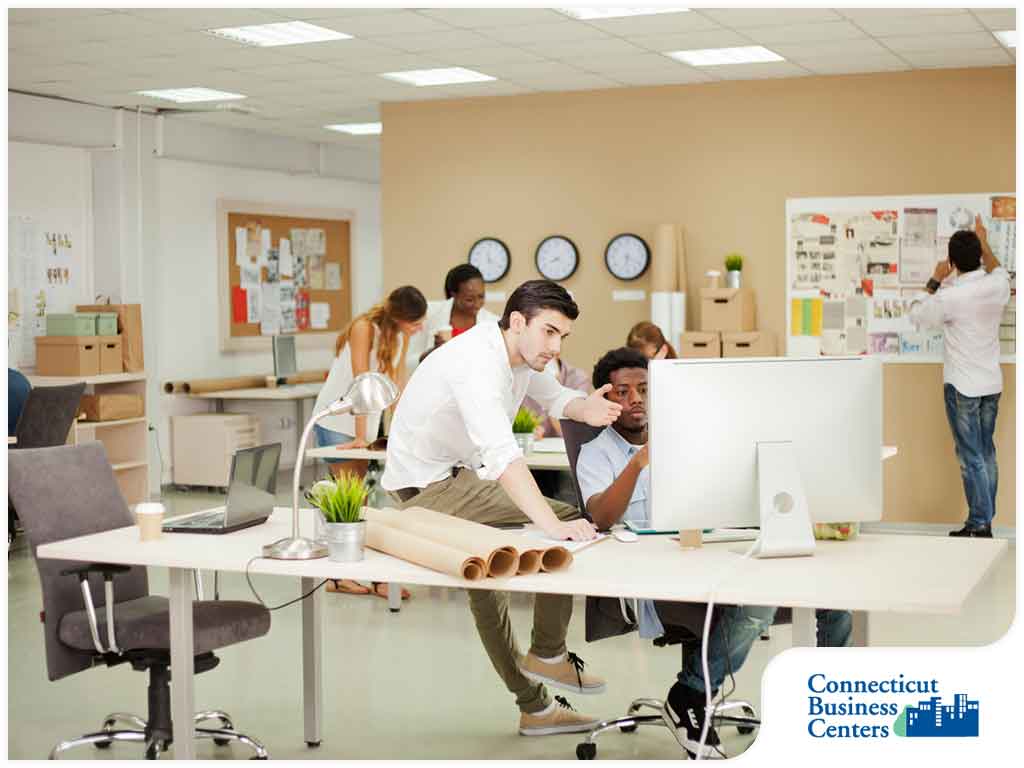 So what are the ways you can get started on building a healthy and happy environment in your own office? Let our business experts at Connecticut Business Centers provide you with a few tips to help you get started.
Human Interaction Is Fundamental
In a 2018 worldwide survey of 2,300 employees, 76% of people who have a best friend in their office space are reported to be happier and more satisfied with their work. In another study from Forbes, work psychologists have found that the ability to talk face-to-face with another person increases performance in the office by up to 20%. Humans are social animals and online communications can only go so far in developing collaboration and teamwork. Make sure your employees have the option to communicate personally with each other for a start.
The Importance of Mental Health
Allow your employees to take good care of their mental health by giving them time to process the stress of daily work. The best way to do this is to provide them with leave benefits specifically allocated as "mental health days." Most companies fear this could lead to a drop in productivity but the opposite is actually worse. The CDC reports productivity losses of $17 to $44 billion dollars every year due to poor mental health.
Introduce Wellness Programs
Wellness programs can range from fitness trackers for a virtual office setting to actual exercise options offered right in the workplace. Encouraging your employees to take a few minutes to walk around the office and take a more active approach during their lunch breaks can go a long way in promoting a healthy work environment.
At Connecticut Business Centers, we can help you find solutions for a healthier business. Give us a call at (203) 359-5600 or fill out our contact form to schedule a consultation today. We serve customers in Stamford, CT, and nearby areas in Connecticut.