Not all offices are built and designed the same way; some are made to accommodate certain businesses and designed to make those processes as efficient as possible. For startup businesses, picking the right office space is vital to ensure the business actually takes off.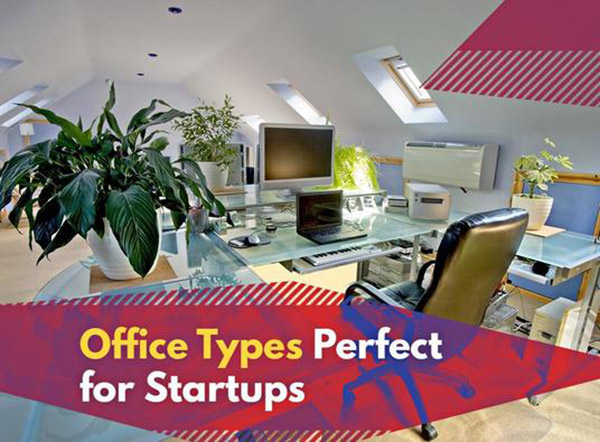 In this post, Connecticut Business Centers lists three offices perfect for startups.
1. Home Office Space
You can never go wrong with a home office, which is usually how most startups begin. This is due to how affordable and easy it is to actually start their businesses from this kind of launching base. It's not uncommon for most fledgling businesses to turn parts of their home, apartments and even garages into an office for their startup, as attested by tech giants Apple and HP.
The home office space is also a practical choice if you're still seeking funding from banks. As such, it's more of a temporary office space than a permanent one, although it's not uncommon for one-man businesses to have their offices in their home.
2. Virtual Office Space
A virtual office space, like ours at Connecticut Business Centers, is fast becoming a popular choice for startups and even more established outfits. It's an option if you want a formal office in a prime business district but without the hassle of actually going there every day. This setup is popular for fledgling business that demands flexible hours and non-local presence. Virtual offices are also ideal if you want a ready-made space for your business with existing staff, such as receptionists, in place.
Virtual offices require low-latency, reliable internet connection to work, however, which we soundly provide for your convenience.
3. Coworking Spaces
This setup is the most popular, especially with millennial employees and business owners. For a business owner, the setup is actually advantageous since you're sharing your workspace with other companies in diverse backgrounds and fields, giving you the means to make connections that might become valuable in the future.
At Connecticut Business Centers, we offer a well-designed and fully-equipped office space located in desirable locations in Stamford and Westport. Call us today at (203) 359-5600 to learn more about our services. We offer Class-A office space locations throughout Stamford, CT and other parts of Connecticut.