The prospect of having a new and improved office space is an exciting one. It gives you, as a business owner, a milestone to look forward to. The move can also boost employee morale at the same time if done right.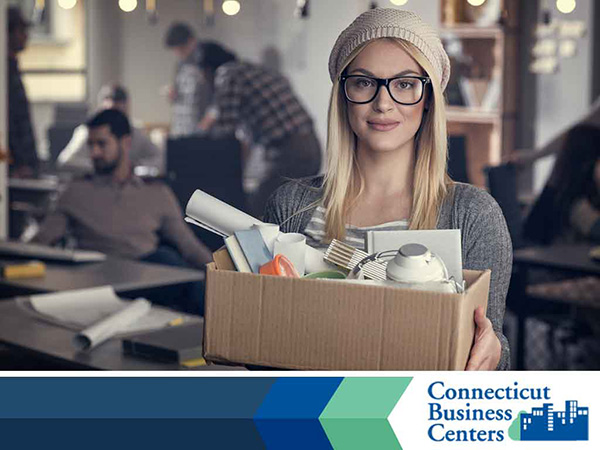 Here are some reminders from our team at Connecticut Business Centers to help you ensure a successful and painless move to your company's new home.
Plan Early and Plan Well
Start making plans months or even a year ahead, if possible. Draft a timeline of what needs to be done within each week leading up to your moving date. Create a budget too and stick to it as best as possible. Figure out which furniture and equipment you need to bring along and make arrangements to dispose of the rest.
Identify Productivity Needs
Your new office should have ample lighting, for instance. Each employee must have a space to settle in but there should be provisions for collaboration too. A well-functioning office space is a productive one. This is why we strive to have our customers at Connecticut Business Centers enjoy customized and flexible spaces that cater to all their needs to help them grow, no matter the size of the business.
Get Everyone Involved
As business runs as usual in your company, allocate time for regularly updating your employees on how the moving process is coming along. Being open to your employees will make them feel more invested in the process and may encourage their involvement as well. Moving offices can prove to be a great exercise in camaraderie and teamwork.
At Connecticut Business Centers, we can provide a fully furnished office space or set up a fully functioning virtual office for you, depending on your needs. Give us a call at (203) 359-5600. Our location in Connecticut is great for businesses with Stamford, CT, addresses.