Working from home is now more important than ever, especially with the pandemic that's been going on. Of course, having a traditional office space may still be needed, companies are doing what they can to adjust to the new norm, which also means adapting to a more remote working environment. This, however, doesn't have to affect the efficiency of your workforce, so long as you hire the right people who have the right skillset.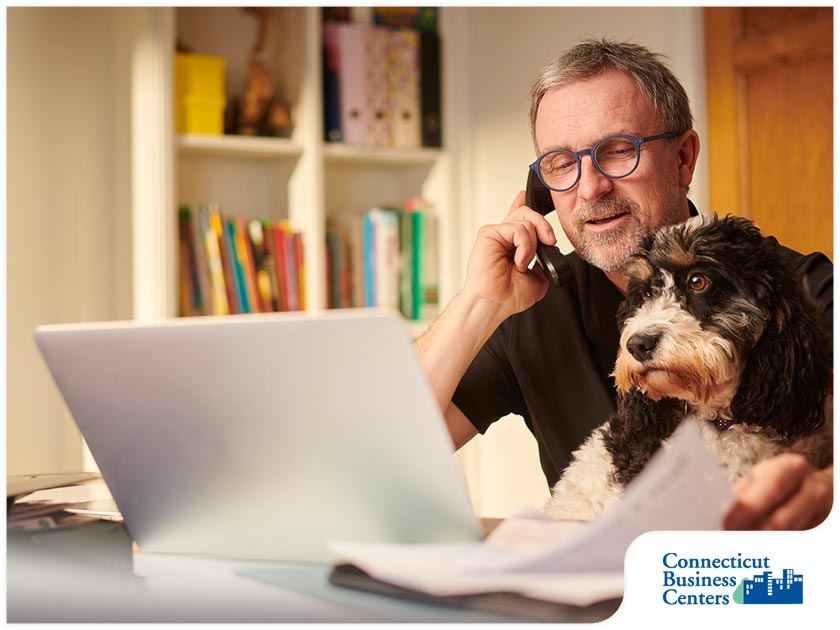 With a virtual office receptionist, you have someone who takes care of the usual tasks as a traditional receptionist would, including appointment scheduling and call routing. The only difference is instead of working in your office space, they work from a remote location. To better understand what virtual receptionists can do for you, Connecticut Business Centers answers here some of the most frequently asked questions about the service.
"How Does a Virtual Receptionist Work?"
A virtual receptionist usually works an 8-hour shift, just like most traditional receptionists who work in an office space. This means that if you want phone coverage 24 hours a day, you'd need to hire at least three virtual receptionists for the job. You can also hire more than one virtual receptionist for every shift, ensuring callers are never left waiting in case one is busy with a customer.
Here are some of the other benefits you'll get when you hire a virtual receptionist:
They're capable of managing many of the day-to-day logistics of your company, such as taking messages, scheduling meetings, transferring calls and keeping employees up-to-date on important information.
They can help you maximize the time you can spend on developing your business by streamlining calls and providing information to customers without requiring your time and input.
They also help your customers feel valued and important; they get to talk to a real person instead of an automated system.
They can vastly improve customer satisfaction by efficiently connecting the caller with the exact person they need.
"How Should I Set Up the Position?"
Whether it's remote or in a regular office space, having a virtual receptionist is useful in keeping your workforce productive and efficient. So, if you're considering a virtual receptionist service for your company, here are some things to keep in mind as you set up:
You need to understand exactly what you're getting. For instance, not all services are available around the clock, so if you require 24-hour coverage, make sure the package you select suits your needs and preferences. When you determine your preferences and limitations, you'll have a better idea of what you need for your business.
You also have to think about the policies and procedures you'd like your virtual receptionist to follow. If a caller asks for you directly, you could have the call transferred or take a message. You can choose to take calls and how they can be rerouted, regardless of whether you're busy doing something else in your office space or while you're on the field.
"Can a Virtual Receptionist Really Work Efficiently?"
As a business owner, you might pride yourself on your workplace being familial and close-knit, which might be why you're hesitant about a virtual receptionist. However, with modern technology and innovation, you can provide a sense of community even if everyone isn't physically present.
Our virtual receptionists at Connecticut Business Centers are just as professional, detail-oriented and committed as a traditional receptionist who's physically in your office space. When you hire our services, you'll get a consistent and branded phone experience. We work with an intuitive script that you can provide and customize according to your procedures, policies and even preferred verbiage.
"How Is a Virtual Receptionist Any Different From an Answering Service?"
Some businesses opt to hire an answering service over a virtual receptionist due to their fairly simple requirements. However, you might want a live person to answer the phone, reassure their caller that they'll prioritize their call and take a message as they deliver it to the right person. If that's the case, choose our services.
To learn more about our virtual receptionist services or when you're looking for an excellent office space in the local area, you can count on Connecticut Business Centers for your company needs. Call us today at (407) 767-6912 or fill out our convenient online request form. We serve our customers in Connecticut, including Stamford and nearby areas.