If you're used to in-person office space and a professional working environment, moving to a virtual office can be quite the adjustment. A virtual office can be overwhelming resulting in stress and loss of motivation. Fortunately, there are ways you can properly manage your new work setup. Connecticut Business Centers lists tips on how you can improve your work productivity in a virtual office.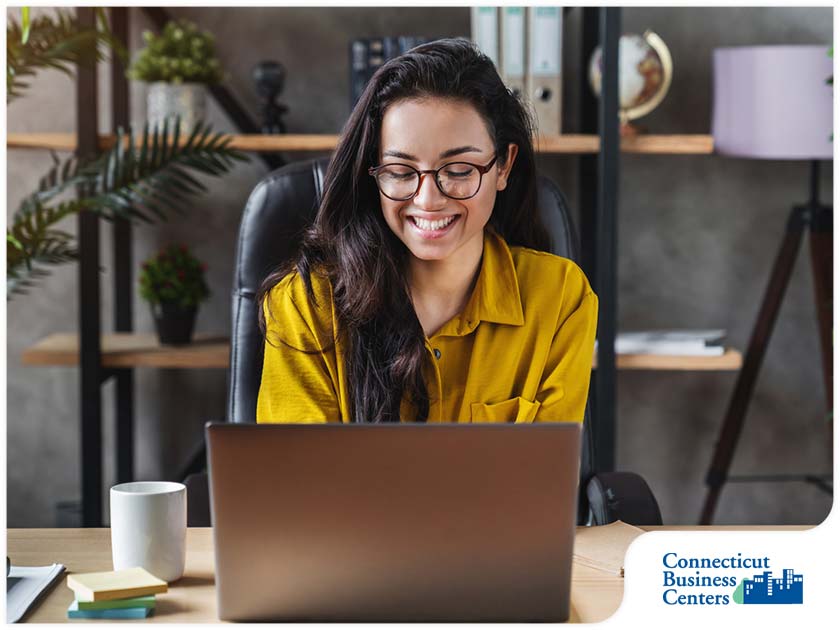 Maintain Your Connection
Good communication between your colleagues and other employees is important to maintain your connection and rapport with them. This is vital to the success of any office and business. Especially in a virtual office arrangement where you don't see your co-workers in person. To improve and boost your office productivity through better communication, it's best to keep in touch with online messaging tools. Creating a group chat is convenient for direct and group messaging, sending files and online meetings.
Enjoy Your Flexible Work Time
Another way to improve productivity in a virtual office is the freedom of employees to work on a flexible schedule. In this online setup, you also don't need to worry about the hectic commute to the office. You are also free from the occasional pressure and noise in a regular office space. Your flexible schedule in a virtual office helps you manage stress and pressure, effectively boosting your productivity and morale.
Build Connections
In a virtual office, you can still build and maintain connections with your co-workers. Building connections and even friendships with them can be beneficial to your work productivity. Even though you don't see each other in person, you can still foster a personal connection with them through numerous online messaging tools. Working virtually may sometimes be lonely but with the strong connection you have with your colleagues, you can still have fun while working.
Connecticut Business Centers is your premier provider of all-inclusive executive office space and co-working space. Call us at (203) 359-5600 or fill out our contact form to book an appointment. We serve clients in Connecticut, including Stamford, CT.