Last year, companies were forced to shift to flexible work-from-home set-ups arrangements. However, remote or virtual offices aren't going away anytime soon—they're here to stay. As technology (particularly mobile work tools and video conferencing) evolves, the advantages of using a virtual office space will increase.
One of these advantages is lower operating costs. Here's an overview of the operating costs your company can reduce by shifting to a virtual office: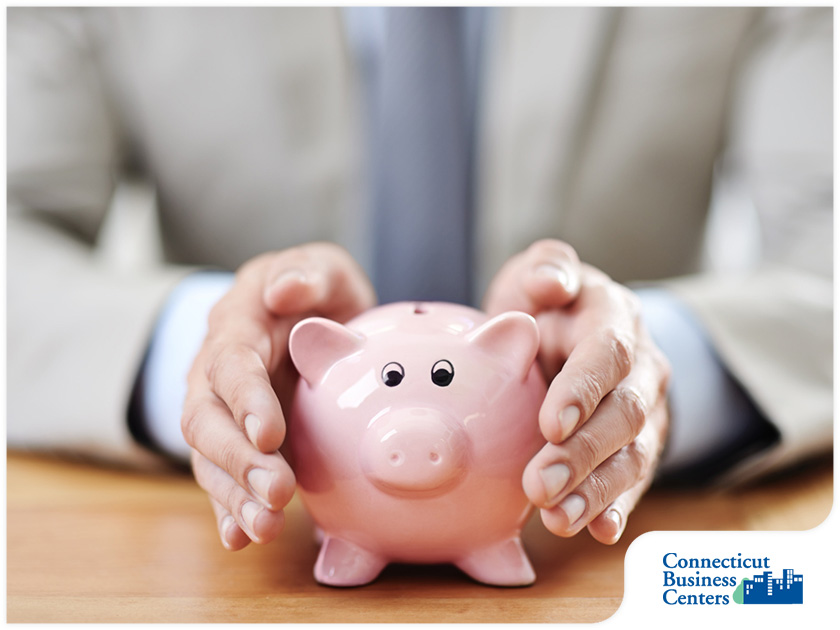 Reduced Rent and Administrative Costs
Office rent comprises a large portion of a company's operating costs. The problem is rent in densely populated urban centers has spiked over the years. One cost-effective solution to the problem of steadily increasing office rent is to switch to a virtual office space. A virtual office gives businesses a physical address and office-related services while saving them the trouble of having to maintain administrative staff or dealing with a long lease.
Important note: it's not unusual to come across office spaces with cheap rent. But there's always a reason why vacancy rates are high in office buildings. (High vacancy rates are the most common reason why rent is so low). Remember: if it's too good to be true, then it probably is.
Lower Utility Costs
Companies that have shifted to a virtual office space don't have to pay for upkeep-related expenses, like water/sewage bills, cleaning costs or office supplies.
Why You May Need a Virtual Receptionist
If your company recently switched to a remote working arrangement, you won't need security staff. And some may argue you won't need a receptionist either. However, most companies would need a virtual receptionist to ensure customer service and support don't suffer when demand picks up. Virtual receptionists are trained agents who usually work for agencies that connect them with companies that need their contractor services. Their responsibilities usually include processing sales or registrations, scheduling appointments and providing 24/7 customer support.
Here are some tips on finding a virtual receptionist that can meet your needs:
Look for agencies with well-trained agents – Customer service is a demanding job. To succeed in this role, a virtual receptionist needs to have the right attitude, training, and skills. That's why virtual receptionists hired through agencies should have undergone customer-centric training. If you're considering hiring an agency, you should ask them about their training process for agents.
Provide answer scripts – The way inquiries are answered can leave a lasting impression on your customers. That's why it's highly recommended that companies provide their virtual receptionists a script. The best answer scripts are informative but also sound natural and conversational.
Crafting an Informative and Engaging Answer Script
Keep answer scripts short and simple. In general, a good answer script should have:
A positive greeting to help put the customer at ease
A quick message expressing the value of their call and input
Question asking the customer's name and details
Virtual Offices and Employee Productivity
Despite the inherent advantages of a virtual office, some companies remain skeptical about its productivity-related benefits. There are conflicting views about the overall effect of remote work on employee productivity, but with proper precautions in place, a virtual office space can arguably help boost employee productivity.
How to Boost Employee Productivity
Here are some tips on boosting employee productivity:
Streamline communication – Communication is vital to the success of any project. To make up for the lack of face-to-face interactions in a virtual office, we recommend streamlining communication channels for seamless collaboration on projects. For instance, instead of email, it would arguably more practical for virtual offices to use chat rooms to ensure emails don't pile up. There's also the option of scheduling occasional video and audio calls between team members to mimic face-to-face interactions.
Here's a tip: working in a virtual office takes some getting used to. To ease the transition to a remote setup, we recommend sending employees a list of best practices. For instance, you can release Zoom guidelines that will prevent one employee from taking up too much time.
Schedule occasional meet-ups – Virtual offices have numerous advantages, but the lack of interaction between team members may eventually take its toll on the productivity of the more extroverted team members. If several employees live near each other, managers can schedule meet-ups to increase employees' bonds with their co-workers.
Give employees greater autonomy – By design, remote work set-ups give employees greater autonomy. Managers will need to adapt to this new setup by checking up on employees from time to time, but micromanagement isn't the best approach to managing employees in a virtual office. According to a study from PricewaterhouseCoopers, millennial workers were happier in their workplace—and more productive—when they were given more autonomy. Instead of routinely asking for updates from employees, managers should define clear goals and deadlines from the get-go.
Choosing a Virtual Office Space
Planning on shifting to a virtual office set-up? Before choosing a virtual office space provider, there are a few things you should consider.
These are:
The physical address of your virtual office and what that signals to customers – When choosing a virtual office space provider, consider the physical address that will be assigned to you and the impression that might leave on potential clients and customers. For instance, if you want to project strength and stability, you might want to consider a physical address in a prestigious central business district (CBD).
Here's a pro-tip: one of the benefits of switching to a virtual office space is you get to enjoy the prestige of having a physical address in CBDs without having to pay the cost of a full-time office.
The number of years a virtual office provider has been in business – Find out how long a virtual office space provider has been in the industry. Re-establishing the physical address of your company costs time and money. That's why it's best to choose an established virtual office provider that can provide reliable service.
Online Reputation – Check a virtual office provider's online reviews, which should give you a good idea of the level of service you can expect from them. Keep in mind that a few negative reviews aren't necessarily a red flag. What you need to focus on is the provider's response to customer complaints.
Virtual office provider's service options – As your company grows, you need to make sure your virtual office space provider can keep up with your changing needs. Find out if there are add-ons you can choose from as your company grows. In general, the more varied an office space provider's services and add-ons, the better.
Here's a tip: the essential virtual services that should be included in any virtual office package are a mail system, a phone service and meeting rooms.
Price of the service packages – While it's important to stay within your budget, you shouldn't get too preoccupied with the costs. Focus instead on how you can maximize the return on your investment.
Connecticut Business Centers is the premier provider of all-inclusive executive and virtual office space solutions for corporate professionals in the state. Our center is strategically located in Fairfield County's most prestigious business district, giving our clients a business address that can rival Manhattan in terms of prestige. We also have a wide range of virtual office space solutions that can meet your changing needs. For inquiries, call us at (203) 359-5600 or fill out this form. We serve homeowners in Stamford, CT, as well as the surrounding communities in Connecticut.