When it comes to choosing the right office space, you'll need to consider your business and what it needs to stay productive. It's more than just finding one that fits your monthly operating budget, but it should at least have a good location and help your business generally become more productive.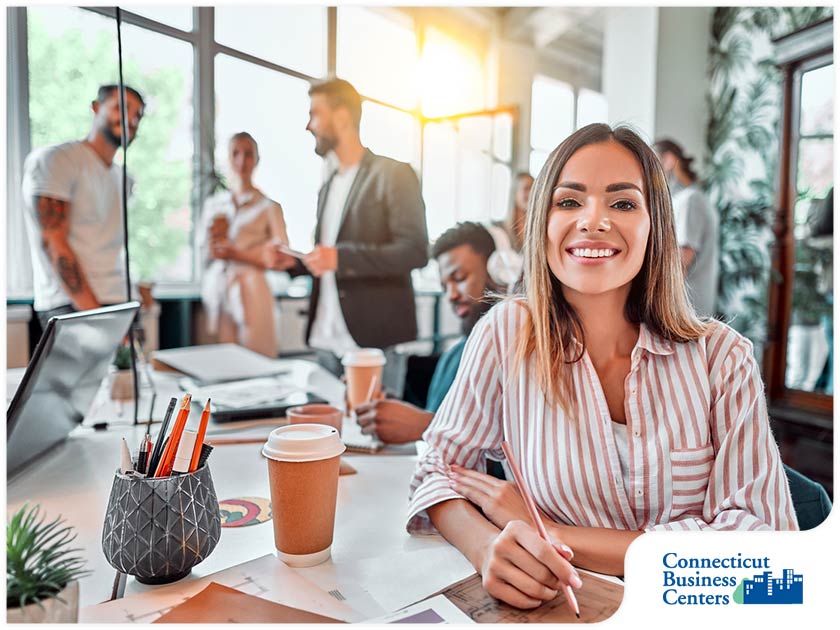 Once you've taken all that into account and chosen your office space, how do you know if you've made the right choice? Connecticut Business Centers explains what you need to look for:
You Notice a Boost in Employee Morale
When you see that your employees are happy at work, especially in a new office space, then you can be sure that there's a boost in their morale. Just changing or upgrading to a better work environment can inspire your employees in their work and motivate them in making your business more successful.
You'll find that many modern office spaces have neat design features that help increase focus and productivity. These include large windows that let in more natural light as well as concept workspaces that are created to promote collaboration and safe interaction with fellow employees. To know more, just call us if you're looking for a modern office space for your business!
You Have Excellent Business Support Services
An ideal office space provider gives you all the right tools and services that will help make your business operations more efficient. This includes utilities, furnishings, printing, scanning, fax, IT and telecom and other related services. This is great for small businesses as well as those that just started operating, as they'll be provided all the necessary equipment to grow and succeed.
You have Great Security and Privacy Provisions
Another sign that indicates you've made the right choice is that you feel safe and secure as you conduct business. Modern office spaces should provide multi-layered safety systems such as surveillance cameras and elevators that have security card access control to feel safer as your employees work. This also ensures that any sensitive business information won't be leaked to other competing businesses.
You can count on Connecticut Business Centers to help you find the perfect office space or set up a virtual office for your business. Call us today at (203) 359-5600 or fill out our convenient online request form to know more about what we have to offer! We serve our customers in Connecticut, including Stamford and neighboring areas.