In the workplace, some employees have likely heard the term "presenteeism" but some are uncertain as to what it means. Presenteeism is when an employee works even though they are ill and unfortunately, this practice is actually on the rise. While this may sound like a good thing, what some don't realize, however, is that this actually has negative impacts on the business and is a preventable phenomenon.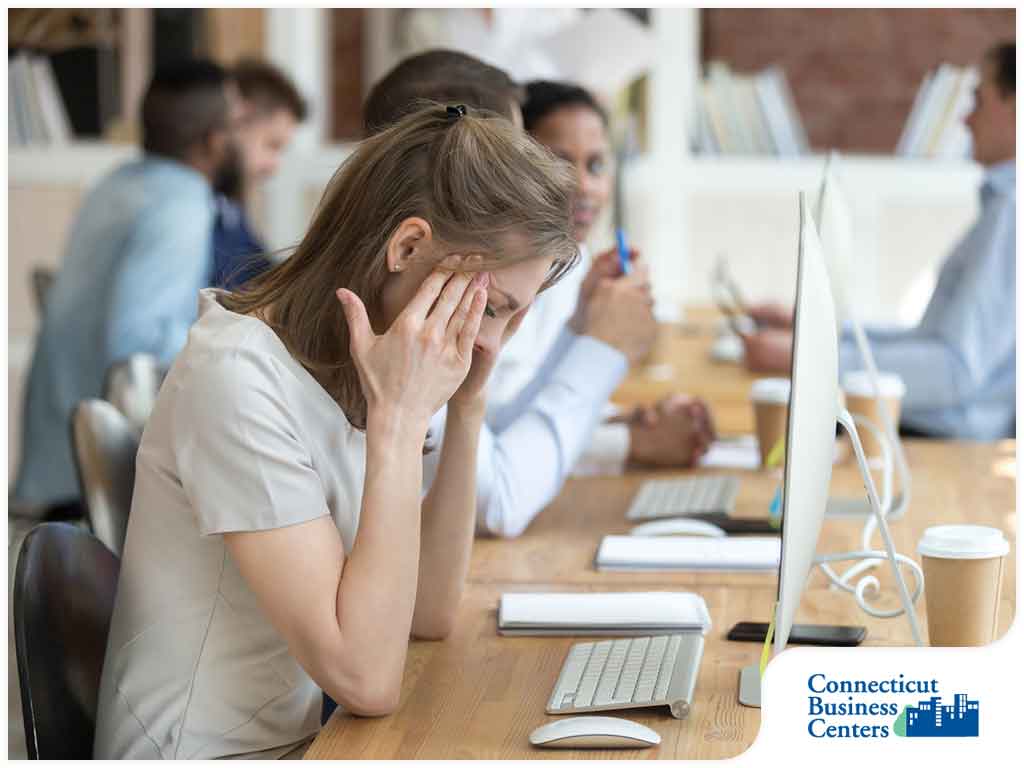 In this article, office space rental Connecticut Business Centers reveals why presenteeism is on the rise, why it's bad for business, and how it can be prevented.
Why Presenteeism is on the Rise
Presenteeism is commonly linked with mental health conditions such as depression and anxiety. Unfortunately, despite these health problems, employees still decide to go to work and the reason for this is because they bear the hidden cost of these ailments in the form of lost productivity due to absences. After all, if an employee doesn't show up to work, they won't be paid for the day. Apart from that, they also fear losing their job, missing out on a promotion, or they feel guilty for causing a shortage in staff.
Why It's Bad for Business
It may sound like a good thing for businesses for employees to go to work even when they're sick or unwell but this isn't actually the case. In fact, according to studies, employees who show up to the office space while they're sick and start working can actually cause a business to lose profit instead of gaining more. This is because they aren't performing at their best and this prevents them from producing quality work for the company they work for.
Apart from not performing at their best, an employee that is sick with an infectious disease can also pass it onto their co-workers, causing them to be sick as well. This can cause a company to have many of their employees take leaves of absences in order to get better, which in turn prevents the business from churning out quality work.
How to Prevent Presenteeism
There are a myriad of ways to prevent presenteeism from being practiced in your office. The first step is to recognize its symptoms and make it clear to your employees that you expect them to stay at home to rest up if they aren't feeling well. Put reasonable HR policies in place as well as a lack of fully paid sick leaves can discourage employees from taking time off when they need to.
Be sure to promote flexible working as well by allowing employees to work from home every now and then and introduce a wellness programme to keep your employee health up.
Want to set up your company somewhere flexibile? Look no further than Connecticut Business Centers. When it comes to virtual office and meeting room rentals, we are the leading business to approach and we won't let you down! Give us a call at (203) 359-5600 or fill out our contact form to make a reservation. We serve clients in Stamford, CT, and other nearby areas in the state of Connecticut.