The holidays can be a stressful time for employees, usually resulting in a sharp drop in productivity. Aside from the usual culprits, namely stress and unhealthy holiday treats, seasonal affective disorder (SAD), or its milder form the winter blues, may be to blame for this sudden dip.
Connecticut Business Centers, your go-to company in the state for all your virtual office space needs, shares some tips on how to counter SAD and keep employees happy and productive below.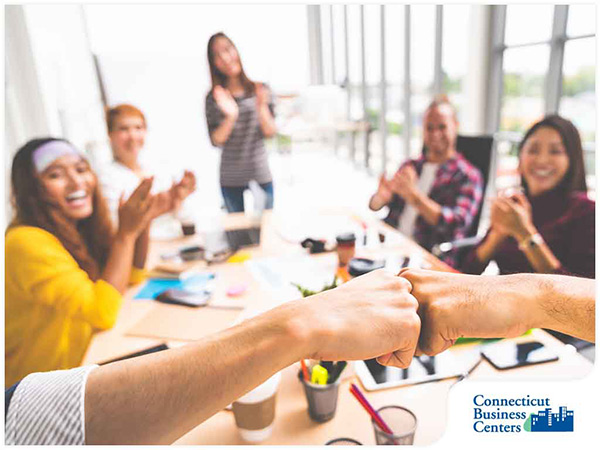 Recognizing the Symptoms of SAD
First off, employers and managers need to know how to recognize the symptoms of SAD. Of course, lower productivity levels are one sign, but there are other subtler warning signs you need to watch out for, like if an employee suddenly has:
An unhealthy craving for snacks and starches

Bouts of Irritability

Been avoiding social events

Become disinterested in meetings
Keeping Your Employees Happy and Engaged
Luckily, there are quite a few things employers can do to help their employees combat SAD. We've listed some of them below:
Organize outdoor walks – Employees might not be getting enough sunlight in the shorter winter days. Encourage them to go on outdoor walks to help them get their daily dose of Vitamin D, which can brighten their mood and improve their productivity levels.

Get an office space with ample natural lighting – As a long-term solution to combating SAD, try looking for an office space with sufficient natural lighting. That way, your employees can get enough sunlight. Plus, natural lighting can brighten the mood in the office.

Provide healthy snacks – There's nothing wrong with indulging your sweet tooth once in a while. It's the least you can do after putting in all that hard work. Just make sure to control your portions—the spike in serotonin, the happy chemical, from eating carbohydrates is short-lived. Instead of providing pasta or sweets, consider offering starchy vegetables or fruits.
Connecticut Business Centers offers a wide range of office space solutions for companies. For inquiries, call us at (203) 359-5600 or leave us a message here. We serve homeowners in Stamford, CT, as well as other areas in Connecticut.