When everyone is seen and heard clearly in an office space, meetings can go smoothly and without any disruptions. That's why it is important to choose a functional conference space for all your business meetings and conferences. These rooms should also include important features such as cutting-edge communication technology as well as a courteous and highly trained staff.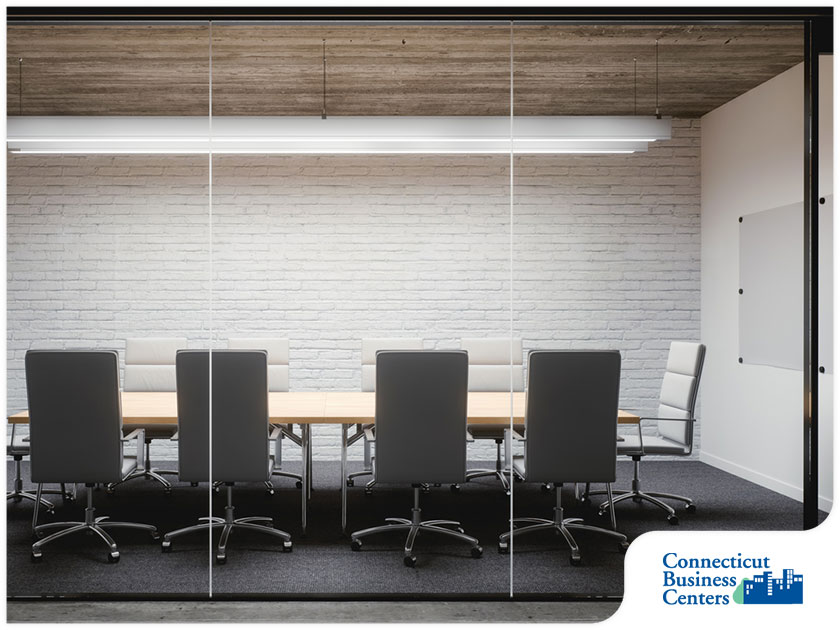 Finding a suitable meeting area with all the right facilities can be challenging. Let our business experts at Connecticut Business Centers explain the important role a functional space plays in how meetings are conducted.
Meeting Room Rentals
According to recent studies, people prefer out-of-office meeting rooms for strategy discussions, planning and off-site training sessions. This is to break the usual monotony of the office. Meeting room rentals should come standard with everything you need during these sessions, starting from high-speed Internet connections and an uninterrupted AV facility.
These offer an edge over hotel function rooms as they can also double as an office space that provide well-equipped production areas and highly trained professionals to ensure proper delivery of services.
How Hotel Meeting Rooms Compare
There is no question about the advantage of meeting room rentals over hotels. These areas are more suitable for innovation and education, something that hotel function venues often lack. Flexible workspaces also leverage other benefits such as location, atmosphere, facilities and service, giving you all the necessary tools for success. Other notable key points to take into consideration are:
Affordability. Hotels are, by comparison, more expensive.
Privacy and Distraction. Meeting rooms are designed to limit disruptions.
Convenience and ease of booking. Hotels will often have peak seasons which means you could be competing with other guests and events.
Virtual Office Options
Exploring a virtual office solution can give your operation full mobility to get the work done. Combine this with full connectivity and access to other business support services and you have a state-of-the-art venue that will surely impress your clients.
At Connecticut Business Centers, we offer the best areas to conduct your meetings that will maximize productivity, connection and progress. Give us a call at (203) 359-5600 or fill out our contact form to schedule a consultation and book a venue today. We serve clients in Stamford, CT, as well as other businesses in CT.