When you think of office space, the first thing that comes to mind is likely cubicles and open space, as this type of design is one you still often see nowadays. However, this wasn't always the case. For the past 100 years or so, the workplace has actually undergone significant changes, most of which you probably knew nothing about.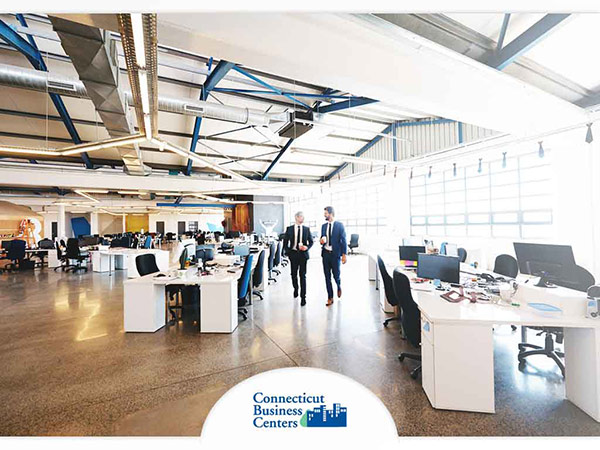 In this post, Connecticut Business Centers discusses how workplace design has evolved over the years.
The Taylorist Office
The oldest office design from the past 100 years, the Taylorist office, came into being in 1904 for a mail-order soap company at the Larkin Administrative Building. The first Taylorist office contained 1,800 workers that processed 5,000 orders every day, working in a central open space at the center of the building.
The main function of the Taylorist office plan was to fit more desks–and therefore more workers–into a single room, enabling managers and supervisors to more easily scrutinize their workers. Of course, senior managers still had their own offices.
The Streamlined Office
The streamlined office rose to prominence in the 1930s when aesthetically pleasing offices that focused on efficiency and speed were becoming the trend. Thanks to the Wall Street Crash of 1929, major companies wanted two things: offices with a good corporate image that allowed work to be done cheaper and in less time. While there was still a "workers' floor", the streamlined office was developed in tandem with Modernist buildings.
Open Plan Offices
The 1950s brought further architectural advances such as steel and glass. Along with these advances came corporate office spaces with a wider, more open floor plan that permitted workers to be placed anywhere. However, this design didn't come without its downsides. Open plan offices tend to deliver sensory overload to those who work there due to the number of people. It's also not a well-thought-out office design during the flu season, as the open area can allow diseases and sickness to spread faster than usual.
The Cubicle Farm
The cubicle farm rose to prominence in the 1980s, the decade when there was an astounding surge in technology. This type of office design came about due to the unfortunate reality that corporate bosses were less interested in their employees' well-being than they were in the company's profitability. These cubicles allowed workers to be accommodated in their own space and were flexible and economically sound.
The Virtual Office
First seen in the 1990s, the virtual office came to be thanks to the increasing ease of internet access. The widespread technology of mobile phones, internet and laptops could move office workers and their work away from the office and their desk and into homes and internet cafes.
The Casual Office
The casual office has actually been a trend since the 1980s, but saw growing popularity in the 2000s. This is due to Silicon Valley companies like Apple, Intel, Microsoft, Google and other IT companies. These types of offices encourage a highly personalized, comfortable workspace that can be worked in for long hours, and also lack a conventional dress code for employees.
Turn to Connecticut Business Centers for your corporate needs. We're your leading provider of office space and meeting rooms for your business. Give us a call at (203) 359-5600 or fill out our contact form. We serve clients in Stamford, CT, and other areas in the state of Connecticut.