The success and sustainability of a business depends on a variety of factors, one of which involves the overall experience of employees. Unfortunately, only a small percentage of organizations actively address this issue.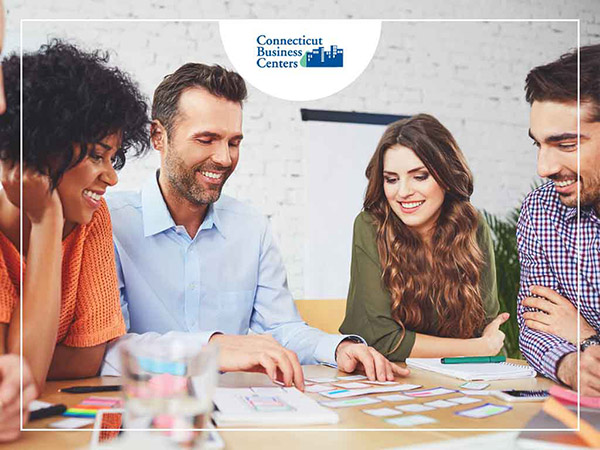 Read on as Connecticut Business Centers, your local office space provider, discusses four ways companies can improve the quality of the employee experience.
1. Listening to Employees' Opinions
Team leaders and managers must be ready to hear employees' stand on certain matters regarding working conditions and everyday workflow. It doesn't mean, however, that they have the final say on the company's direction. When their voices are heard and taken into account, they become more engaged and more passionate about what they do.
2. Steering Clear of the Open-Plan Office
While open-plan offices are still a fixture in the modern workplace, most employees struggle with productivity within such settings. Studies have shown a negative relationship between workers sharing an office and employee satisfaction. That said, dividing an office space into smaller separate areas can help improve the employee experience.
3. Offering Flexible Working Arrangements
Not all employees are the same, especially when it comes to their preferred working hours. That said, improving the workplace is possible by making office hours more flexible. Apart from this, offering remote working arrangements helps give employees a chance to do work in the comfort of their own home.
4. Appreciating Employees' Contributions
It is right for management to recognize and appreciate the efforts of employees, especially if they go above and beyond the scope of their work. It could be in the form of a compliment or a symbolic gesture like an out-of-office team lunch. In other cases, substantial rewards like a bonus or a pay raise could be provided.
For your virtual office needs, turn to Connecticut Business Centers. We're committed to helping you achieve your greatest potential, and our highly trained staff will make you and your clients feel welcome. Call (203) 359-5600 to get started. You may also fill out our contact form to request information. Our Connecticut service areas include Stamford, CT, and the surrounding areas.