The standard office space is moving away from the quintessential white and grey spaces with rows of cubicles. Offices today are now more accommodating than ever and taking advantage of the advancements in technology.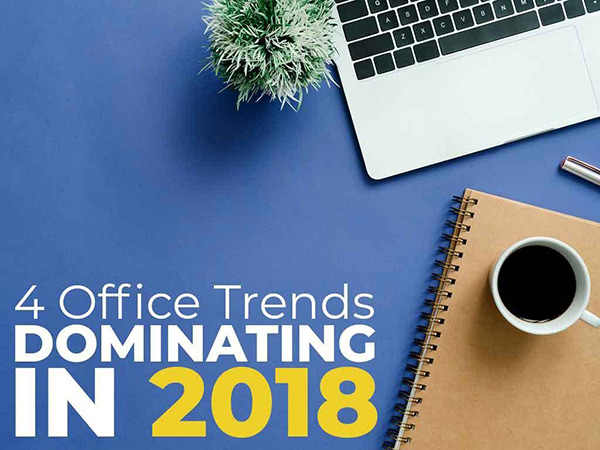 In this post, Connecticut Business Centers list four office trends that are dominating in 2018.
1. The Virtual Office Space
Virtual offices aren't anything new in 2018, but it's still one of the most dominating and influential trends in the office industry. Many are moving away from the typical office setting in favor of a more remote and accessible virtual office space setup. Keep this office trend in mind if accessibility and convenience are your goals.
2. Green Offices
The green office movement began a few years ago and it's still one of the chic trends this year. Turning your office into a greener space is as simple as switching to nature-based wall dividers or adding real plants in your office space. Vertical gardens are in vogue and more offices are also switching to more renewable energy sources to power the office.
3. Textured Decor
The return of the minimalist office space is also seeing the return of more textured decor to compensate for the lack of upfront visuals. Great options include acoustic fabric wall panels, handmade decor and faux leather chairs. Textured decor actually helps heighten the sensory elements of a room, which can enhance everyone's productivity.
4. Virtual Reality
VR is slowly being integrated in most offices, especially ones with a virtual office space setup. Although well-known for use in the gaming world, virtual reality tech is a promising resource to showcase models in product development in a more engaging and "hands-on" way. While we admit that the technology for offices is still in its infancy, we think that this tech will become a part of your board meetings in the near future.
Connecticut Business Centers offers fully furnished executive office space, conference rooms and virtual office solutions. Call us today at (203) 359-5600 to learn more about our services. We offer office space solutions in Stamford, CT, and other parts of Connecticut.