According to the Environmental Protection Agency, humans have consumed more resources in the last 50 years than ever before. The depletion of resources in such a short time is a danger to people and nature. Taking initiative and acting now can help save our planet.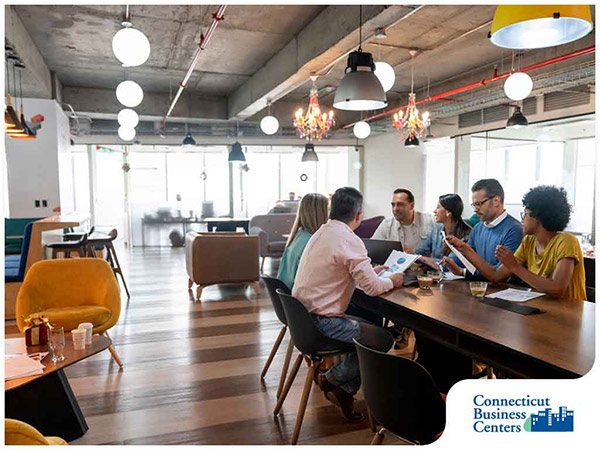 Discover how you can save resources in the workplace from a local office space provider.
Choose Laptops Over Desktops
You have the opportunity to choose eco-friendly options if you're a new company or are working remotely. Laptops consume less energy and don't need to be plugged in all the time. The size of the monitors you use also affects your energy consumption. While developers and web designers might need a bigger screen or multiple monitors, it isn't necessary for other employees. Go for a laptop if a big monitor isn't needed.
Turn Off What You Don't Need
Turn off artificial lights if there's sufficient natural light in your office space during the day. Open blinds or curtains and sit near windows. Leave the lights off unless the room is too dark. You don't need to turn on the lights in the conference room or pantry if no one is using them.
At Connecticut Business Centers, our office spaces feature large windows that provide you with expansive views and plenty of natural light. Natural light doesn't just give you energy savings, but it's also been proven to improve people's mood and productivity.
Go Digital
Minimize paper use in the workplace. Today's businesses rarely rely on physical books to document their activities. Modern companies use applications and online resources to record their practices. These apps are designed to help you manage your business and eliminate the need to go through towers of documents. It's time to go digital if your business still mainly uses paper.
Turn to Connecticut Business Centers for reliable office space solutions. Call us at (203) 541-0842­ or fill out our online form to learn more about our services. We serve clients in Stamford, CT, and areas around Connecticut.